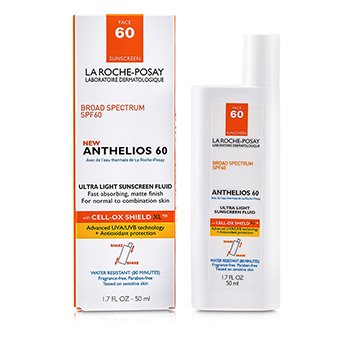 It's Summer Time! Yes it will be summer in Down Under while the Northern Hemisphere is going into Winter. I am hoping that it will not be a super hot summer. But the UV has been extreme lately, and so I am reminding everyone to use their sunscreen.
As long as the UV is 5 and above, it is a good idea to use a sunscreen, because radiation = damage. Tips not to get wrinkly skin: use good sunscreen. I have used La Roche Posay's Anthelios Ultra, actually it's me and Prince Brat, because he has such beautiful skin, so duty bound to look after it for him. For the price, I put it as a high- end drug store brand.
Anthelios dries quickly and absorbs quickly without a lot of rubbing, which was important for me because Prince Brat was a child who loves to jump around. La Roche Posay boasts having Cell- Ox Shield, which is effective in filtering sun rays. All I know is that, the whole summer when I was using Anthelios, I had less spots, like little freckles that I inherited from my mom. Prince Brat's skin was notibly less irritated by the sun's rays, you can feel the rays of UV 12 cooking your skin from the inside, it's horrible really.
Anthelios also has Senna Alata complex that works as an anti-oxidant for the skin, that is a plus for me. It was like hitting two birds in one stone: protecting against radiation and oxidation.
While La Roche Posay says it leaves a matte finish, I did not see/ feel it was so. It was less greasy and does not have that icky feel some sunscreens give, but it would be a stretch saying that it gives me a matte feel. However, it allowed me to put on makeup after easily. I was happy with it, the bottle lasted me the whole summer with Prince Brat.
Other things Anthelios boasts is being fragrance and PABA free, and it is non- comedogenic. It is also water resistant, but many sunscreens nowadays are too.
Verdict?
If you like good quality sunscreens, but hate paying too high price, then try Anthelios. It may not be the cheapest sunscreen in the store, but I believe you do get what you pay for. I would say nothing is more precious than good and healthy skin. I am happy with La Roche Posay's Anthelios and definitely will go back for seconds, especially if there is a discount.
Copyright © 2016 Ailyn Writes. All Rights Reserved.