Beauty Products that are (not so) sneakily multitask
I am sure that you know the BB, CC, DD and even EE cream, these are wonderful products in your skin care regimen that can shorten time needed to prepare for the day. This post though, focus on products that have more than one use, so that you do not have to buy so many things.
The first one goes to …
Etude House Moistfull Collagen Skin 200ml

Yes, this is a toner. Etude House Moistfull Collagen Skin
is a toner that boasts supplying collagen and moisture to improve complexion. It has Baobab Tree concentrate to improve moisture retention while collagen improves skin tightness.
Apart from being a toner, you can use it as a mask. Particularly if you are travelling, and cannot be stuffed bringing too many things with you. The trick is simple: just get these compressed facial sheet masks.
Compressed Facial Masks for everything!

I buy a lot of these when I see them cheap, a pack of hundred sets you back $10 (or less if you shop around). Best for travelling, you can soak them in liquid and watch them become a mask. Very useful during travels, because you can use your toner, or simply buy some milk and make it into a mask after breakfast. If you are feeling tired, make green tea and donate some to your face.
It is that simple, this pack of 100 represents a hundred different types of possibilities for your skin.
Neutrogena Clear Pore Cleanser/Mask
This is one of Neutrogena's older products, but it works a treat for 
those who have acne problems. It contains benzyl peroxide, and you can leave it on for a few minutes to let it do its job before rinsing it off. If your skin is not too sensitive, this Clear Pore Cleanser/ Mask is a must try for pimply skin.
I did  use it, but I cannot leave it on for too long as it starts to tingle. However, it is a great daily cleanser when my face is oily.
Last New Product
Neutrogena Deep Clean Micellar Gel to Foam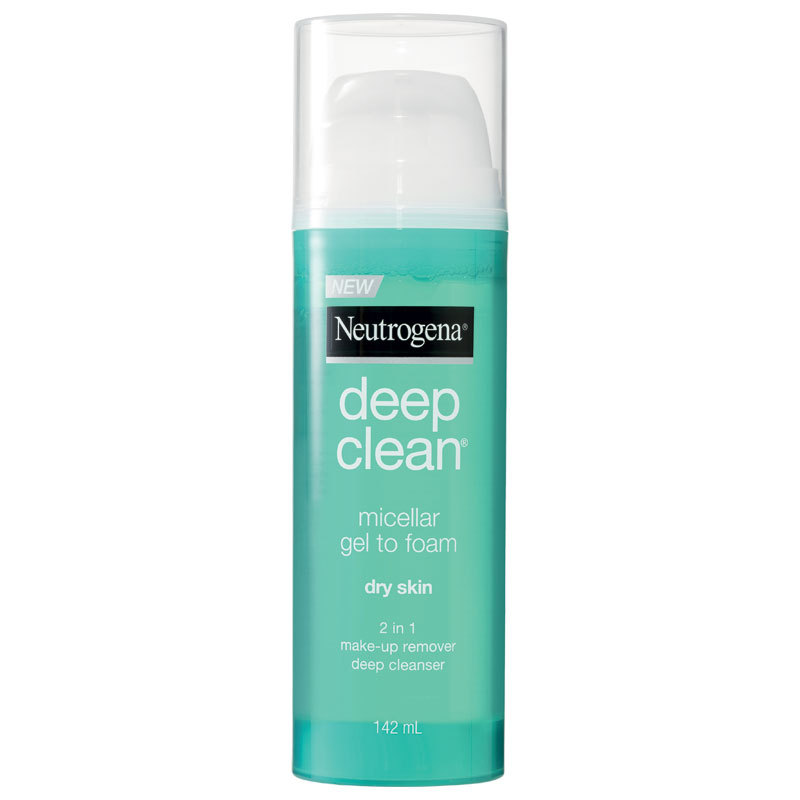 Neutrogena has released this new beauty product that cleanse makeup before cleaning your skin. I think that this 2-in-1 is pretty cool, considering that sometimes people get lazy right?
No more excuse to not clean your skin thoroughly before going to bed. Here is the advertisement featuring Kirsten Bell. I do want to try it, but I have too many things going in my beauty products box. Maybe one day.
Like my TBR list, by things to try list keeps growing

Copyright © 2017 Ailyn Writes. All Rights Reserved.