DB Lash Primer was a free gift, as you can see from the sticker near the top. If you must know, I got this because it was lying lonely in the GWP bin, unwanted for a while. I asked and got it after my shop there. It is a curious thing, this primer, as it boasts to help you have fuller and thicker lash. Apparently it will help your mascara stay on longer too.
The lash primer is white, the bottle to the inner brush and product. All white, hey don't blame me from being skeptical okay? I have not have much success using DB products, I just find that they do not last very long for me. But for the price, it is a great place to start learning how to put make up on.
Their formulation is not bad, formulated in Australia but made in Taiwan. I do not mind that country, as it has pretty high quality products in beauty industry. I am amazed however, the DB brand is actually cruelty free and vegan, it means a lot as Taiwan does not actively participate in stopping animal testing.
Lash Primer Review
The website boasts that it has
high-tech formula infused with antioxidants, Green Tea and Coenzyme Q10.
Which I have trouble believing, because what do they do actually? Lashes are proteins, and what research shows that it helps? It also says that this can be a treatment to repair lashes.
Personally, I do not believe that it does and will work. Mainly because I have no idea how the green tea works to make the mascara stay on. Imagine the caffeine telling the mascara to work on, stay on is … not working for me.
The CoQ10 I understand, because it is a building block of sorts for proteins and stuff.  Other ingredients in this lash primer that sounds promising are panthenol, retinol, and peptide infusion. Using it, I do not see any interesting changes on my lash.
I struggle to recommend this, however for the price of AUD 9, it is certainly not a painful thing if you did buy to try.
Alternatives?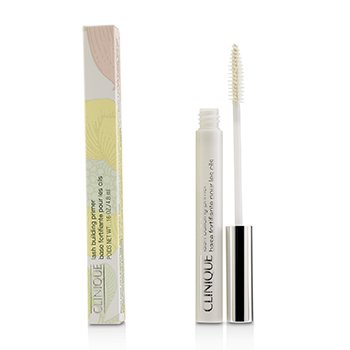 This Clinique Lash Building Primer is at least ophthalmology tested, and judging by the reviews it does do what it is made for. However, this is not a cruelty free brand (still?) because it sells to China, which requires animal testing done.
Rant Alert
Seriously, if you are asking why animal testing is still a requirement, my guess is money. That country is all about profiteering and cares nothing about well being of humans. If it were not for those greedy manufacturers, who put melamine into baby formula, Australian parents wouldn't have to suffer not having baby formula for babies. Read about it here...
Not only this, there have been records that drugs (addictive drugs) are added into foods, so that you keep coming back for more. Pretty sure BBC is a good source. . Worst still, it is still the largest black market for organ trafficking. So for a country that does a lot worse, do not expect them to suddenly be kind to animals, because it cannot even be kind to its own citizens.
Rant End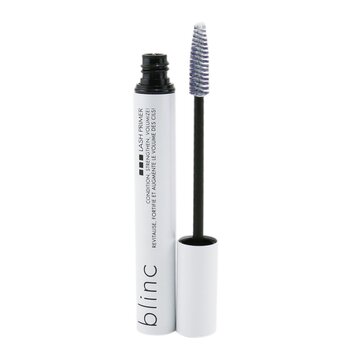 Blinc Lash Primer also has good reviews, and this brand is registered in PETA as cruelty free brand.  The formula has vitamin E, and does not have fragrances and dye. If this colorless one is not for you, they have a black lash primer, which helps mascara have a voluminous effect.
Copyright © 2017 Ailyn Writes. All Rights Reserved.