Lipstick… would Aelin Galanthynius choose this?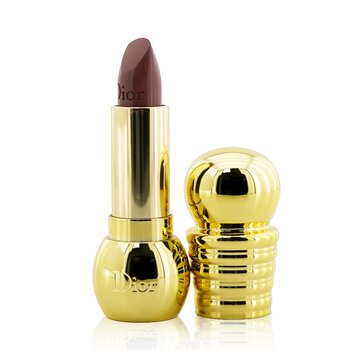 The packaging is attractive and the color seems to be her fiery red type. If I were Aelin, I will totally chose this lipstick color as my go to. I am not sure if this is Taylor Swift red, but this shade will give the use a boost in confidence or energy.
I am sure that most of you know someone who loves lipstick. It is easy, and it can instantly brighten up the face. Some people even use lipstick to make their mood better, nothing works better than looking radiant! Granted, this Diorific is a hefty AUD 60, but you are worth it.
How Long Does it Last?
Not sure if you have read my post about Covergirl Melting Pout, but I remind you guys here that color fasting lipstick is pretty important to me. I am sure that between ruling the kingdom, stabbing some bad guys or two, Aelin would want to have a lipstick that doesn't smear or disappear right?
Doesn't matter how good the color is, if it does not last long enough for your beau to see it, there is no point.
In today's market, it is not that hard to find one that can last at least a meal. My motto should be: on your lips, not the forehead. Thankfully, you can test this out quite easily.
Color Rules
I am loving this shade: the L'Oreal Paris Colour Riche Lipstick. The 335's name is Carmin St Germain, a red shade that looks good on everyone. The lipstick was free, as part of my trial in the BeautyHeaven trial team, but if you want to buy it, the most you might pay is $21. The Colour Riche is a drug store range here in Australia, you can certainly get it in a pharmacy or department store.
I call it my Taylor Swift shade. Here I am, taking a selfie instead of working my butt off one day.The eye brows are L'Oreal's Brow Xpert (review) while my foundation is Maybelline Fit Me + Matte (review). So far I haven't had time to do much makeup in the mornings, because I'd rather sleep in.
What Order Criteria?
What would affect your decision when you shop for a lipstick? I haven't actually had lipstick that dries my lips out for awhile, so I assume that they have improved the formulation enough to avoid that issue. Or it may because I added using lip balm as my daily care regime, that my lips are okay?
Of course, the cost will always be a question, but I think that as long as it has a value, most people are happy to pay the price. There are plenty of lipstick brands that are good, and they have similar shades to the naked eye. For example, this is definitely not the color or brand that Tay Tay uses, but it is close enough for me.
Copyright © 2017 Ailyn Writes. All Rights Reserved.